Why are so many customers choosing Zhongshan Xintai Sandblasting Machine?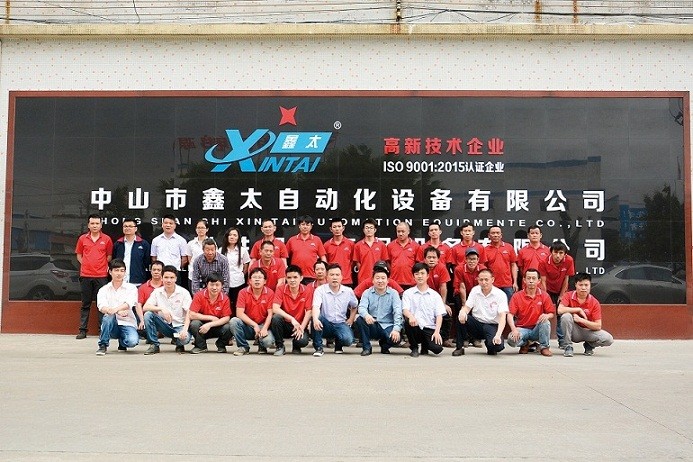 1. Advantages of the company: The company's address is near the entrance of Zhongshan Henglan Expressway. There are large-scale logistics next to the company, such as Jinjian Logistics, Golden Eagle Logistics, Tianrun Logistics Park, etc. It is very close to the high-speed import and export, and the traffic is very convenient.
2. Advantages:
The scale of the company is medium and large-sized enterprises in the same industry in Guangdong. There are independent production areas and stock areas with various specifications of sand blasting machines and
shot blasting machines.
3, quality and delivery guarantee: the company's organizational structure is clear, the division of responsibilities in place, to ensure the timely delivery of customer orders and product quality. The equipment is guaranteed for one year, except for wearing parts. Various accessories of sand blasting machine = complete sanding material and lifetime maintenance.
4. Production and after-sales protection: There are more than 40 front-line manufacturing personnel in the production department, 4 professional design and development personnel in the engineering department, and 7 after-sales service departments. We have a special after-sales service team to handle the after-sales service for you in time. You worry about all the purchases.
5, material security: Our machine selection of materials are all according to the national standard high-quality thick material, sandblasting gun selection of high wear-resistant materials of boron carbide nozzles, tungsten steel nozzles are also available for sale.
6. Credit guarantee: Our company is a solid enterprise and a member company of major websites. For example, Baidu, Alibaba, Google and other platforms, the credibility is absolutely guaranteed, welcome to field trips.
7. The company has a special large-scale warehouse, which reserves various automatic intermittent sand blasting machines, automatic conveying sand blasting machines, manual sand blasting machines and shot blasting machines. Various types of sand blasting machine accessories, abrasives, shot blasting machine sand accessories. The burr machine, etc., greatly meets the needs of urgent customers.
8, scale: Now our company has multiple distribution points in the Pearl River Delta region: Dongguan Kangjie Sandblasting Machinery Sales Department, Shenzhen Luoqi Sandblasting Machinery Sales Department, Zhongshan Jiangmen Xintai Branch, Huizhou Baifeng Sandblasting Machinery Sales Department, Ronggui Haorong Sandblasting Machinery Sales Department, Ningbo Baitai Sandblasting Machinery Sales Department, Guangzhou Taihe Nano Platinum Sandblasting Machinery Sales Department and other places.